Teachers Needed for Online Teaching for Class 10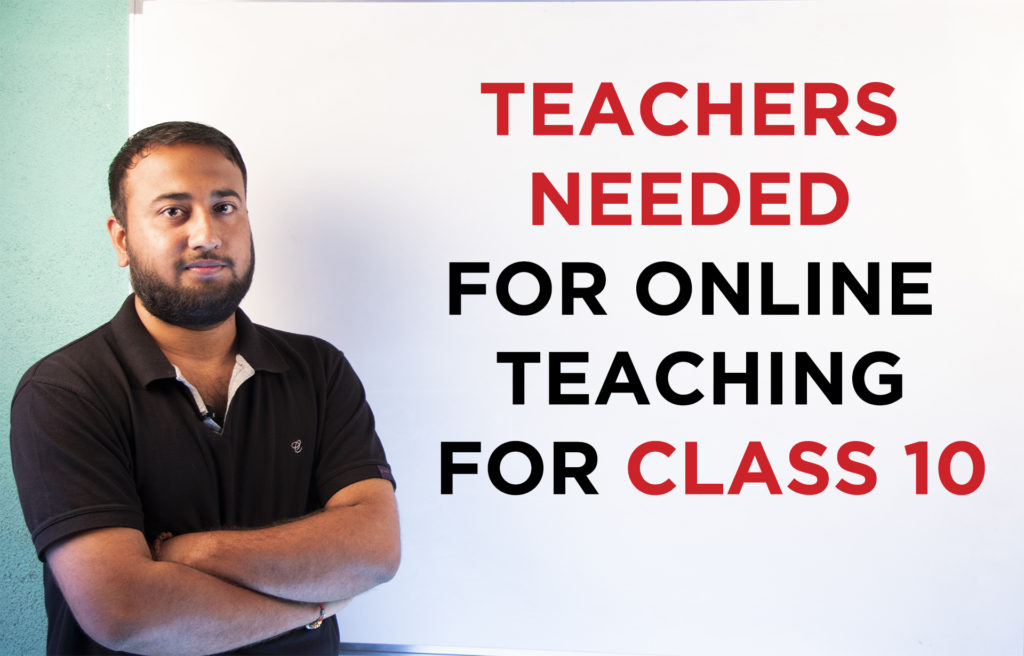 Work Location : Work Location : Kolhapur (Maharashtra), Sangli (Maharashtra) Panjim (Goa), Belagavi (Karnataka) from Co-working space
Hi, We are hiring. We are looking for qualified teachers for Online Teaching (For Web platforms and YouTube channels) for Class 10. If anyone is interested to join our team please fill out the below form carefully after reading all instructions.
Job Nature: Teaching your expert subject of Class 10 on our Web platform and YouTube Channel. You can teach for CBSE, English Medium, Hindi Medium, Marathi Medium, and Kannada medium as per your qualification.
Skills Required :
1) Well knowledge of your teaching subject. Must have good teaching skills.
2) Confidence to face the camera
3) Ability to teach in absence of Students ie teaching for a camera by imagining online students.
4) Ability to prepare your own notes on your subject.
Work Location : Kolhapur (Maharashtra), Sangli (Maharashtra) Panjim (Goa), Belagavi (Karnataka) from Co-working space
Salary : Monthly paid as per industry standards
Job Type :- Fulltime/Parttime/Weekend/Lesson Wise Teaching
Contact Email: [email protected]
Contact Number : 9740094019 (9AM to 6PM)
Note : Incomplete & Unprofessional forms will be ignored without giving any response. So apply with the correct required details.