Boost Up Your Business With Digital & Social Media Ad Films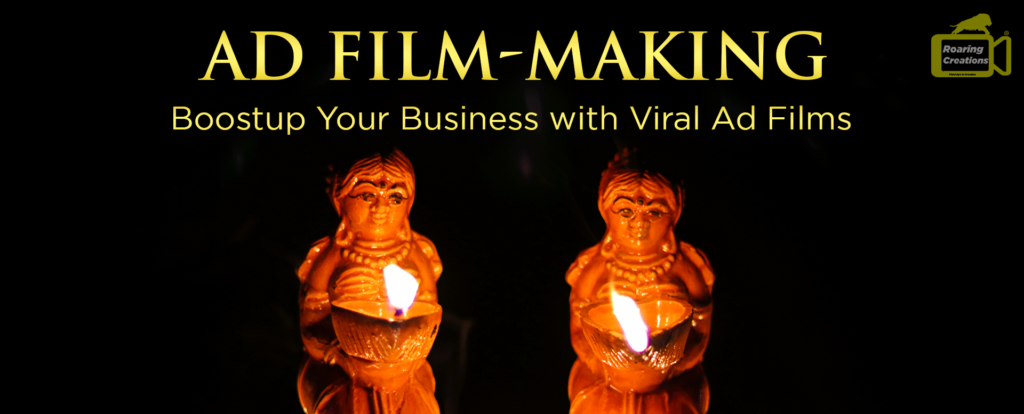 In today's competitive market you can't grow your business without viral ad films. When you connect with your customers mentally and emotionally you can sell him anything. So reaching your right customer with right ad film is very very important. For that purpose our team is here to help you to boost up your business with digital and social media ad films.
"Advertisement is an Investment, not an expense."
1) Direct meeting / video interview with you (client).
2) Client's Business analysis and Ad strategy making.
a) Why this ad? Finding who is your exact customer?
b) What is the expected target of advertisement?
c) Where it is going to publish? (Website/Social media/Facebook/YouTube/Instagram/other)
d) Discussion of Terms & conditions or demands if any. Signing to agreement if necessary and advance payment.
1) Understanding the client's business and decided ad strategy.
2) Ad film script development based on ad strategy.
3) Script approval from client.
4) Selection of location, team, artists and equipments.
1) Ad shoot
2) Audio recording
3) B roll shoot if needed
4) Promotional photo shoot
1) Final Edit of Ad film. Selection of Background music and mixing of sound with visuals. Addition of graphics.
2) Corrections and final approval from client.
3) Export
4) Full payment and Instant delivery.
Step 5 - Final Ad film delivery
1) 4K quality Ad film with best sound (For advertisement purpose)
2) Original uncompressed final Ad film for presentation or screening purpose.
3) Seperate set of Ad films for different social medias.
EX: Youtube format, Facebook format and Instagram format.
4) Promotional photographs for motion graphics and other purposes.